Best Bitcoin Books to Read 2023
With the rising popularity of Bitcoin and its market cap reaching nearly $70 billion, many people have been wondering about how can a beginner learn Bitcoin. Well, we think the old-fashioned way is the best way to learn about this new-age technology.
Yes, we are talking about books. Specifically cryptocurrency books. There are several crypto books for beginners that explain the concepts of Bitcoin, Blockchain, Genesis Block, Initial Coin Offerings(ICOs), etc. To narrow down the search for you, we have compiled this list of crypto books for beginners including some of the best books on Bitcoin.
10 Best Books on Cryptocurrency for Beginners
Mastering Bitcoin: Programming the Open Blockchain
By Andreas M.Antonopoulos
One of the best books on Bitcoin, it is a useful guide for understanding blockchain technology and cryptocurrency. It uses simple language that can be easily understood by a non-technical person to explain the workings of blockchain. 
Antonopoulos also dives deep into the purpose of virtual currency and its real-world applications. With the help of examples and analogies, readers are taught about how Bitcoin transactions are processed, the role of crypto wallets, and the concept of segregated witnesses and lightning networks.
The Basics of Bitcoins and Blockchains
By Antony Lewis
The number one book for Bitcoin beginners, it is a treasure trove of information about blockchain, bitcoin as well as the history of money and banking. Apart from that, Lewis talks about smart contracts, blockchain platforms, and things to keep in mind while buying cryptocurrency. 
Readers also learn about cryptocurrency exchanges and regulations related to them, the risks of crypto investments, and the ways to identify crypto scams. The Basics of Bitcoins and Blockchains, thus, provides great insight into Bitcoin and the technology behind it. Therefore, it is the number one book for Bitcoin beginners.
Digital Gold
By Nathaniel Popper
Published in 2015, this book narrates the story of the early days of Bitcoin and its dramatic rise as a digital currency system. Told through the eyes of the central characters around the digital coin, Digital Gold talks about the history of Bitcoin right from its genesis.
It includes the perspective of Asian and South American, the Winklevoss twins, and also investigates Satoshi Nakamoto the anonymous creator of Bitcoin. Written in an easy-to-read style, Popper also compares Bitcoin to gold stating that it may have become the global standard for store of value.
Cryptoassets
By Chris Burniske and Jack Tatar
This book is a great guide to navigating the crypto world and is brought to you by the founder of a cryptocurrency asset firm and an angel investor. The authors systematically explain the world of crypto assets, discuss their financial future, and how you can optimize your investments in them.
It contains a detailed history of the industry and provides information about not just virtual currencies but also related tokens and commodities. The book also explains various tools to value cryptocurrency and maximize portfolio returns.
Bitcoin Billionaires
Ben Mezrich
This book narrates the story of the first Bitcoin billionaires i.e. the Winklevoss twins. It talks about their life journey including the Facebook stock settlement with Mark Zuckerberg. The author Ben Mezrich effortlessly narrates these real-life events in a captivating manner that keeps you engaged the whole time.
It is a more light-hearted tale compared to the other books in this list and provides good insight into the early days of Bitcoin.
Bitcoin from Beginner to Expert
Christian Newman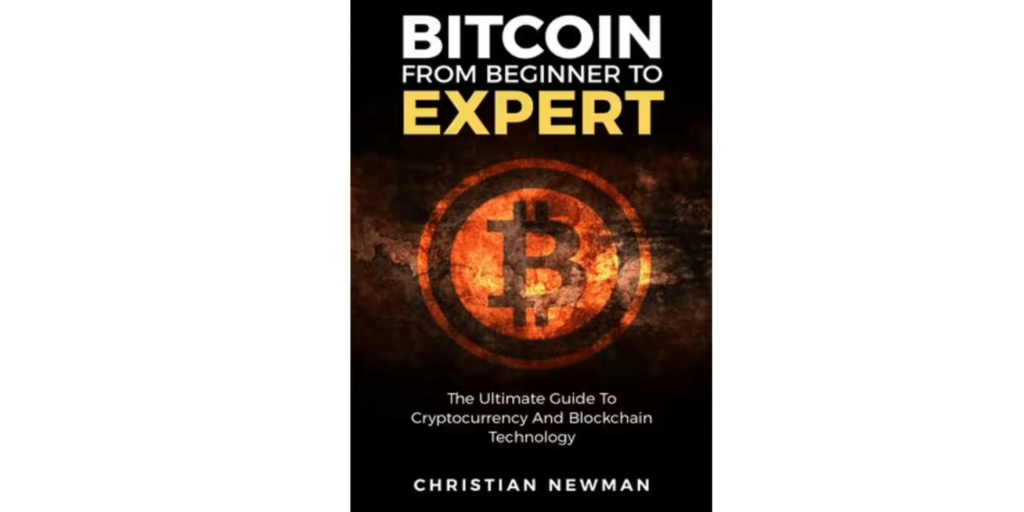 This book is a fantastic introduction to cryptocurrencies and Bitcoin. It covers the basics of cryptocurrency and explains blockchain technology in detail. As the name suggests, Bitcoin from Beginner to Expert also talks about the practicalities of crypto trading going over everything step-by-step. It is a great read for those with no prior experience in crypto investments.
The Book of Satoshi
Phil Champagne
This book is slightly different as it focuses on the anonymous creator of Bitcoin Satoshi Nakamoto. It dives into the mystery of this figure who spearheaded the crypto movement and then simply vanished one day. In this book, Champagne questions Nakamoto's identity, whether they are a single person or a group, and how they managed to remain anonymous while creating and launching Bitcoin.
The Book of Satoshi also features the original white paper authored by Nakamoto and their actual e-mails and internet posts. It also explains technical terms related to Bitcoin and discusses the digital currency's economic potential and implications.
Blockchain Revolution
Don Tapscott and Alan Tapscott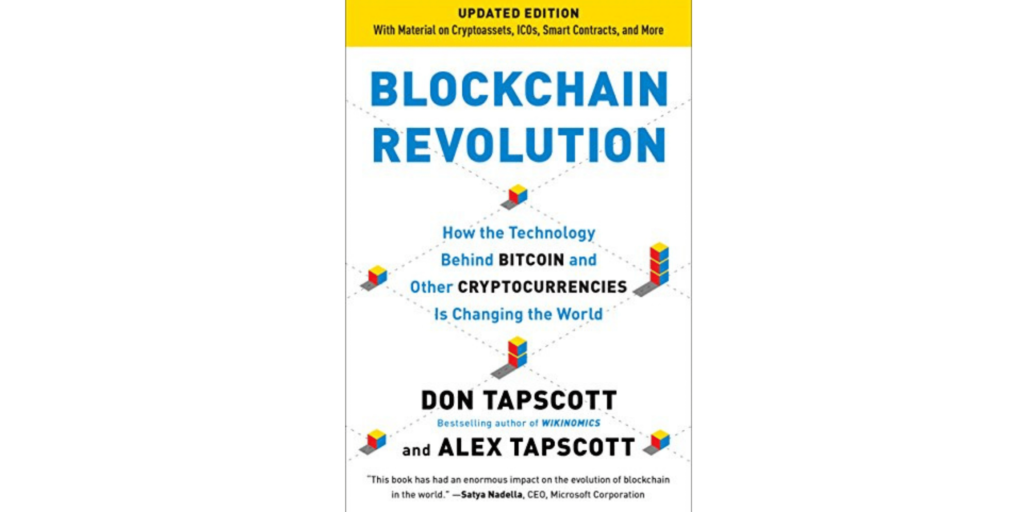 This book explains blockchain technology and its role in the development of cryptocurrencies and decentralized applications(DApps). It is a great starter book for people unfamiliar with the concept of blockchains. 
The authors provide an overview of the paradigm shift due to the technology's introduction and talk about the core industries where it is expected to create disruptions. It is not an exhaustive resource but an excellent choice for Bitcoin beginners who want to know about the cryptocurrency's underlying technology.
Bitcoin, the Blockchain and Beyond
M.Jean-Luc Verhelst
The number one book for Bitcoin, it goes through Bitcoin's journey and discusses the top cryptocurrency's future prospects. Though it can be read by beginners, Verhelst's book is more suitable for people with prior crypto investment experience.
It does a deep dive into blockchain and Bitcoin, explains its ecosystem, and how various economic, political, social, and technological factors affect cryptocurrencies. The book also contains interesting topics such as the future of blockchain technology and what may be the next big thing after it.
The Age of Cryptocurrency: How Bitcoin And Digital Money Are Challenging the Global Economic Order
By Michael J.Casey and Paul Vigna
In this book, Casey and Vigna demystify the Bitcoin phenomenon. While talking about the revolutionary potential of digital money, they also acknowledge the instability surrounding them. It gives a factual understanding of cryptocurrencies and talks about their impact on traditional financial and social structures.
The Bottom Line
Books are a fantastic source to learn more about blockchain, Bitcoin and the consequences of this new technology. There are several books available that tackle a myriad of questions but the number one crypto book depends on your level and what you seek from the book.
This list will be helpful for both Bitcoin beginners and veterans to find intriguing and informative books that are useful for them.